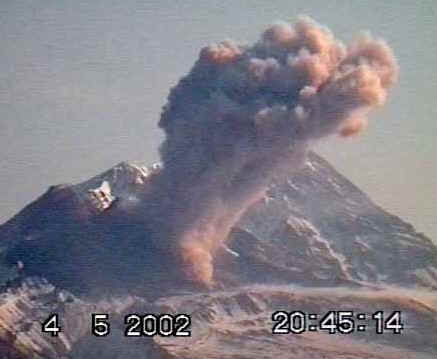 SHEVELUCH VOLCANO, KAMCHATKA, Elevation 3,283 m.
When weather permits, images of Sheveluch Volcano are taken and provided to the Alaska Volcano Observatory by our colleagues Yuri Demianchuk and Sergey Senioukov of the Kamchatka Experimental-Methodical Seismological Department. This photo show an ash plume that rose 1500 meters above the lava dome on Sheveluch Volcano on May 5 at 20:45 Z.
Return to Archive or go to Next Photo.